About Us
Allied Physicians and Rehab
Meet The Doctors:
Brian Bird D.C.

"We truly wish to help our patients. We are very thorough with our approach and integrate the wellness of the whole person into care, getting results that would not otherwise be attainable". - Dr. Brian Bird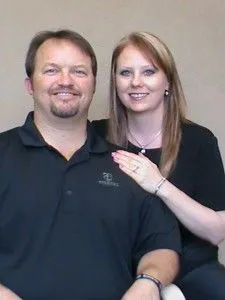 Doctor's Name: Brian Bird
Graduated from: Palmer College of Chiropractic
Davenport, Iowa -1995, Cum Laude
Licensed by: The State of IL
Julie Bird D.C.
"We are here to help the patients in Carbondale and Southern Illinois through natural approaches to health and wellness. New patients will have the most thorough consultation and history that they have probably ever had followed by a comprehensive evaluation to determine if our methods can help them." - Dr. Julie Bird,
Doctor's Name: Julie Bird
Graduated from: Palmer College of Chiropractic
Davenport, Iowa -1995
Licensed by: The State of IL
About Us

At Allied Physicians and Rehab of Southern Illinois, we help you Take Charge of Your Health.

Client Focus

Allied Physicians and Rehab of Southern Illinois is very experienced in working with the elderly, adults, teens, children, sports medicine, injuries, etc.

Chiropractic care, though often overlooked, can not only offer relief from minor aches and pains, it can also contribute toward improving your overall health.

Chiropractic is a holistic approach to health care, which focuses not just on localized symptoms, but considers the whole-body approach to healing. A problem in one part of the body may affect other areas of the body in ways that may not be appreciated when the healer is focusing only on local symptoms.

The doctors at Allied Physicians and Rehab embrace the holistic philosophy toward healing, and so will employ a comprehensive approach toward diagnosing, treating, and healing your illness or injury.

And that's why for our patients, better health DOES begin here.

But of course, YOUR better health can't begin here until YOU are here, so call us today at 618-529-5172 to book your appointment.

At Allied Physicians and Rehab of Southern Illinois our doctors, Brian and Julie Bird, are committed to better health and wellness for each patient. Having trained in the most up-to-date chiropractic procedures and techniques used by chiropractors today you can be assured that your health is in good hands. Drs. Brian and Julie Bird, along with their staff are dedicated to your wellness objectives and overall health. This is what drives them to deliver the friendliest and most professional service the chiropractic field has to offer in Carbondale, IL.

Insurance Accepted

Most insurance plans are accepted at our office.

Please call us if you have questions at 618-529-5172. We'd love to see how we can help!

We Work Regularly With:

Auto Accidents
Workers Compensation
Personal Injury